While most Maryland beer drinkers are familiar with Diamondback Brewing Co.'s bustling taproom located in Locust Point's McHenry Row in South Baltimore, its opening back in 2016 was actually a "re-introduction" of Diamondback to the area and the Maryland craft beer scene.
In fact, Diamondback first started making beer commercially back in 2014 with the 3:30 Amber ale, which they contracted out of Eastern Shore Brewing.
Diamondback's landmark smokestack in McHenry Row.
Enjoying a beer at their partially Kickstarter-funded taproom on a Saturday afternoon. 
From their initial opening four years ago to today, Baltimore natives and Diamondback co-founders Colin Marshall, Francis Smith and Tom Foster have learned a lot. Not only from making their own mistakes and growing up as brewers and brewery owners, but also from the perspective of watching the industry mature and evolve in big ways over the past few years.
Francis, Colin and Colin's ginger mustache hanging to the left of their draft lines, in their McHenry Row taproom and brewery.
That's why I was excited to sit down with them on a very busy Saturday afternoon recently.
It's rare that a brewery gets a second chance to give a first impression — or to put down roots with a drastically different on-premises strategy than they might have imagined years ago when they first got started.
(It's clear their slow, steady approach to quality this second time around has won over new fans and brought some who may have previously said "no thanks" to Diamondback back into the fold.)
Oh, I also got to meet Inky, their working cat and "pest control solution," who is apparently more famous than Diamondback…
At first, Inky was rightfully suspicious of me. 
Then, he became my friend.
So, What Did We Talk About?
What they learned from when they opened in 2014 and when they reopened in 2016.
Addressing the concern of how taprooms affect communities and other businesses.
Why accessible styles like cream ales are so valuable, but may not always be viable as a go-to-market style.
Living that hashtag line life and the culture of can releases.
A preview of — and the story behind — what will be coming out of their barrel room.
Inky the cat, and the story of animals who have gotten a second life at breweries & the Working Cats Program from BARCS.
The story of their brewhouse tricycles and the story of "why the Green Machine is the Green Machine."
Their perspective on Guinness coming to Maryland.
How camaraderie is great, but there needs to be more healthy competition in Maryland beer.
I also had to educate the masses about Soul Train lines…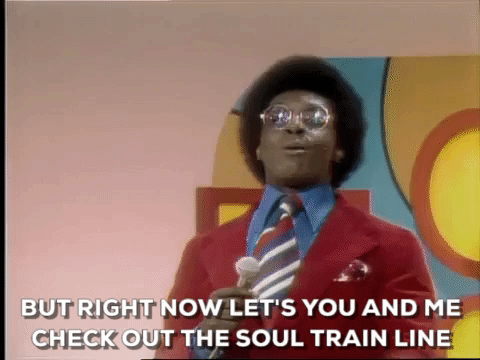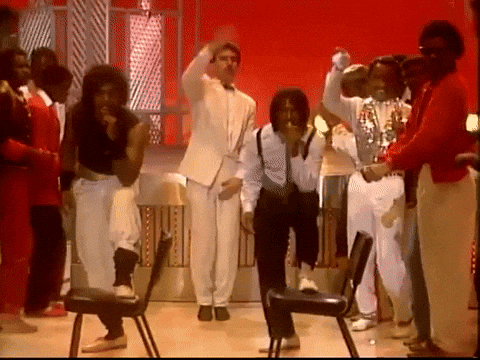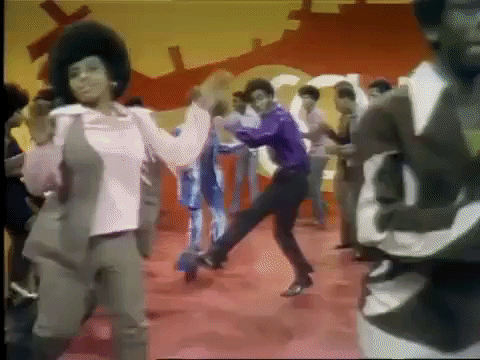 (As a child, watching Soul Train was probably the first moment I realized how woefully uncool I was… and probably always would be. I'm okay with that.)
And, they have an upcoming event on Saturday, April 21, from noon to "until the party ends" called Greener Fest 2018!
Greener Fest will not only feature food, music, a custom glass (above) available for purchase, and an eating contest, there will also be a double can release…
Okay, Here's the Episode
"Our style is more small-batch creativity here."
"Overall, that's how we see the industry going. It's cool to see the emphasis on hyper local and see the emphasis coming toward taprooms. It allows you to have a more sophisticated environment."
"That is one thing that hasn't changed — we pursue a balance in all of our styles. But we do look for more advanced flavor profiles, while maintaining that balance."
"When we came out with the 3:30 Amber four years ago, we had a pretty poor understanding of the industry."
"For Baltimore — a city that constantly gets a bad rap of people always leaving or tourism being down — I think breweries are definitely an aspect in Baltimore that is keeping that up."
"We never try to create a line. We had lines forming last summer, and we didn't like the dynamic."
"Appreciate the liquid instead of the hype factor around the novelty."
"The way a brewer judges another brewer, a lot of times, is by the lagers that they brew. These fruited sours, these IPAs that are super-dry-hopped and have lactose. They have flavor profiles in them that can hide imperfections. [In lagers], you can't hide anything in them."
"We are a long game brewery. We have the ability to grow very fast if we would like to, but we choose not to."
"I don't want bad blood, but I also want to be able to step up the competition [in the Maryland craft beer scene]. Competition drives innovation, which drives up quality, as well."
Related Articles and Content
Subscribe to the Naptown Pintcast
Apple Podcasts (formerly iTunes), PlayerFM, Stitcher, and Google Play.
Want more information about the podcast or becoming a guest? I can help with that, too.